Access
Located Les Sureaux hire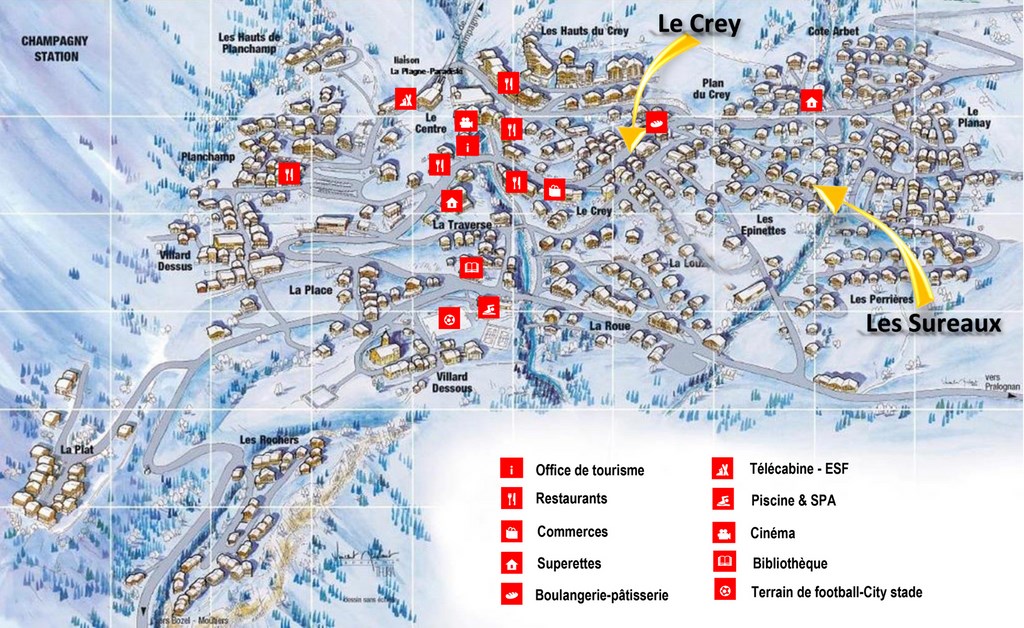 Address:
Les Epinettes
Res. Les Sureaux
73350 CHAMPAGNY EN VANOISE
France

satelite navigation
Latitude: 45.455509
Longitude: 6.698527





CHAMPAGNY en Vanoise is located in the massif of the TARENTAISE Valley, village of the area of la Plagne and the heart of the Vanoise national park.
Download the access from Champagny en Vanoise to the apartment.
Location Les Sureaux
Les Epinettes - Résidence les Sureaux
73350 CHAMPAGNY EN VANOISE

Coordonnéés GPS
Latitude : 45.455509
Longitude : 6.698527
Location Le Crey
Le Crey
73350 CHAMPAGNY EN VANOISE
by car
Highway A430 to Albertville and then in Moutiers by the express route N90.
Follow direction: Valley of Bozel by the D915
.
A few tips...
Listen to the traffic information on Autoroute FM (107.7) or France Bleu Pays de Savoie (103.9).
Site info roads - Tel. 0 820 207 309
Winter: Saturdays of holiday school (excluding Easter holidays), arriving at Albertville before 8: 00 or after 4 pm.
It is preferable to provide for chains or snow tires.

Some distances...
Paris 690km Lyon 175km Marseille 429km Lille 852km
Geneva 140km Turin 200km Brussels 965km
London 1 100 km Amsterdam 1 200 km
Carshare
Economic transportation and preserving the environment with CO2 emission reduction.
Blablacar.fr
By plane
Taxi
@ Vanoise Voyages Dunand
Tél. + 33 (0) 4 79 55 05 28 / 06 11 40 52 53
Taxi, minibus, autocar. Transport de 1 à 50 places.
Trajet gare, aéroport, stations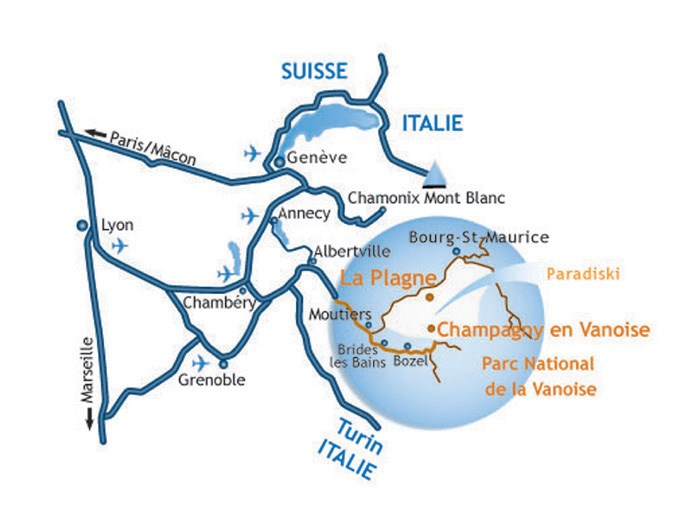 Suivez le trafic en direct !